Queen Boss
Queen Boss is a new 8-episode series that strives to find the best and brightest African-American female entrepreneurs and have them compete for the business opportunity of a lifetime.
Eve
Eve
Following Eve and her group of friends as they experience the highs and lows of life.
Uncontrollably Fond
Uncontrollably Fond
When Shin Joon-Young (Kim Woo-Bin) and No Eul (Bae Suzy) were children, they were separated and became heartbroken. As adults they meet again. Shin Joon-Young is now a top actor…
Eps13
Roswell, New Mexico
Roswell, New Mexico
After reluctantly returning to her tourist-trap hometown of Roswell, New Mexico, the daughter of undocumented immigrants discovers a shocking truth about her teenage crush who is now a police officer:…
Status: Returning Series
Eps23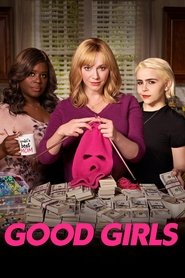 Good Girls
Good Girls
Three "good girl" suburban wives and mothers suddenly find themselves in desperate circumstances and decide to stop playing it safe and risk everything to take their power back.
Status: Returning Series
The Grand Tour
72 Dangerous Animals – Asia
72 Dangerous Animals – Asia
From fangs to claws to venomous stings, they all wield deadly weapons. But which creature will be crowned the fiercest of all?
Handmade: By Royal Appointment
Handmade: By Royal Appointment
Welcome to Sweden
Mirror of the Witch
Mirror of the Witch
Can a young royal physician change the fate of a cursed princess? When Queen Shim (Jang Hee Jin) is unable to conceive, she visits the shaman Hong Joo (Yum Jung…
Betrayed
Jack Irish
Jack Irish
Jack is engaged to find a missing person, only to be later framed for his murder. Jack is quickly caught up in a complex web of powerful vested interests that…